We are very happy to have operated many successful school trips around the Globe over the past 21 years. Our students and teachers return to the UK, culturally enriched and excited by their experiences. Here is what some of our teachers have to say about the service and trips we offer at Nomadic School Tours.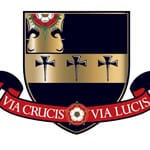 "Nomadic arranged a superb tour of Morocco for our pupils. We were able to tailor the itinerary to pick out the locations that were most useful to inspire our pupils and support our learning. The pupils loved every minute, from the stunning sand dunes to the frenetic souks. It is testament to the success of the trip and Nomadic's organisation that the trip has run in three subsequent schools where I have taught since that original trip."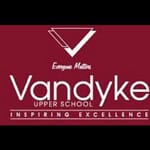 "Excellent tour with an amazing guide and driver. Really enjoyed it! This inspection trip has given me the confidence to choose Nomadic School Tours. Now that I know how they operate, we'll be booking our student trip to Morocco with them for a 5 day adventure in April 2020."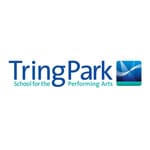 "Took a trip to Morocco in December 2018. The staff were very helpful in the build-up and worked with us from the UK to coordinate things when our connection was missed due to flight delays on the outward journey. It was great to have this high level of support.
When in country our guide and driver were fantastic, helping the trip to be a real success. They arranged some excellent activities and meals for us while in country and demonstrated a thorough knowledge of the areas when giving us guided walks. The real highlight of the trip was the camel treck out to the desert and the night under the stars! The sunset on the coast was also spectacular."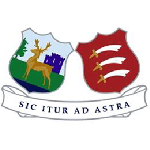 "We had a fantastic week in Iceland organised by Nomadic. The activities were all fantastic and the students had such an enjoyable time. We saw some beautiful sights and were led by experienced guides in Iceland. The assistance we received from Nomadic pre expedition was first class and I would fully recommend them for any future visits. We already can't wait to go back next year."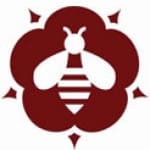 "Fantastic trip with Yr10 to Iceland in 2015, great organisation working closely with local businesses rather than large internationals (one of the many great things about Nomadic!). Fantastic accommodation in the converted Fishermans cottages away from the beaten track, perfect spot for Northern Lights. High quality service from Mark and the team! Thank you again for an amazing experience. Cannot recommend Nomadic enough for top quality service, the best school trip provider i have ever worked with."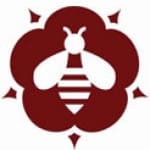 "Great tour with Nomadic & Bedales yr 10 students in the Spring of this year, having travelled with them to Morocco for a number of years, we stuck with them for Iceland. Nomadic are professional, efficient and completely open to discussion about the needs of our group & tweaking the trips elements for us based on what we wanted. Our excellent guide Asi looked after everything for us during the trip. Thank you again Nomadic – you are awesome!"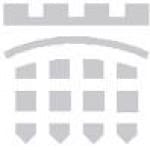 "I just wanted to say that the familiarisation trip to Morocco was superb. It was exciting, interesting, well organised and, in short, impressive! Ibrahim was excellent and the accommodation was much better than we had with the previous company! I am very interested in booking a trip in the near future, ideally around October half term next year. Once I have settled into the new term and had a look at the school calendar in more detail I will get in touch regarding dates."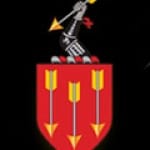 "We had a fantastic trip! We loved Marrakech, we loved the mountains, we especially loved the night in the desert & we also loved our tour guides, who looked after us all extremely well. This was a new destination for our school & our Art students. We had a great time & would recommend other schools to give this experience to their students. Our pupils loved it and have been chatting about the trip non-stop in lessons with their friends. The support from Nomadic from start to finish was excellent . I would recommend this company to all looking for a school travel company."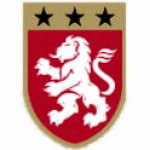 "You will be glad to know that all went well with our tour to Morocco. Without exception everyone enjoyed themselves and the two guides were exceptional. We would not have wanted to miss the desert camp which will for many have been their highlight. I will be happily recommending your company to other teachers looking to organise school group travel."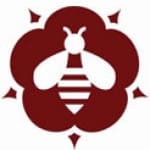 "A new destination for our school this year and Nomadic provided a great tour for us. A superb road trip around some of Morocco's finest supported by an excellent team of guides. Always full of encouragement, our guides helped our students (all 40 of them!) get the very best from the travel, and the unfailing support back in the UK led to one of the best trips we've had! None of the students wanted to head back to school on the last day, and have been buzzing about it ever since… thank you Nomadic! Same time next year!"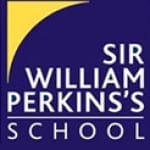 "We all had a great time on the school tour and the girls are absolutely buzzing about the trip. Brahim was an excellent guide and the hotels were good quality. The girls have given an assembly to the rest of the school showing great enthusiasm and it was very well received.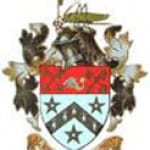 "We had just a brilliant time and the feedback forms should demonstrate this. The pupils were engaged and enthused throughout. I have been on many trips and this is probably the best I have done. The accommodation was excellent for schools and the meals were top notch and large! We liked the route and difference to the locations. I loved the gorges the most but the pupils loved the desert! The 2 guides were Mustapha and Mustapha who simply were great, switched on and always willing to do anything for the group. Marrakech was great to do last. So thank you so much, we certainly will be coming back . I will also be happy to recommend you to all our local and regional schools."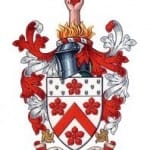 "We had a good trip to Morocco, thank you; the pupils and staff certainly all enjoyed it. Guides, drivers and accommodation were all great."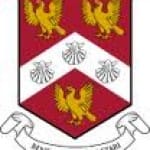 "We had a great time again thank you very much. The kids loved it and Brahim was excellent as usual."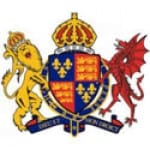 "Having not used Nomadic Schools before I must admit that I was very nervous about what to expect. Saying that, all the dealings I had had with the company and with Mark were excellent: my questions were always answered in detail, I received everything I needed and the whole process of booking the trip was efficient and painless. Nomadic Schools were able to accommodate our low staff to child ratio and we as a school were pleased that they were clearly ABTA bonded and sufficiently insured.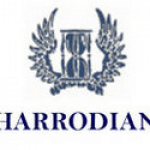 "We had a fantastic week in Morocco with Nomadic during October half-term. From start to finish our experience was excellent. Mark made the booking process very simple and he was always on hand to answer questions quickly and efficiently. When we arrived in Marrakech we were met by our guide Mohammed, who was very friendly, knowledgeable and looked after us very well. He went out of his way to ensure we had a good time- adding the tannery in to the tour of Marrakech at my request, a stop at the Argon oil co-operative and even arranged for a personalized birthday cake for one of our students. The highlight of the trip for the students was the camel trek into the Sahara Desert and then sleeping out under the stars in the Berber village. An amazing experience. There was a lot of driving involved, but if you want to go to the desert then it is a necessity. The hotels were all comfortable, clean and had Wi-Fi. The food was good and plentiful. I would certainly recommend Nomadic for a school trip."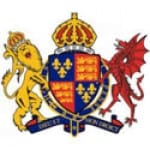 "Nomadic were brilliant on our recent School trip to Morocco. The guides knew their stuff and engaged with the pupils. The itinerary allowed us to sample a large amount of Moroccan culture in a short space of time."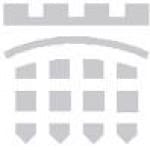 "The staff and students of Langley school had an incredible time in Morocco with Nomadic. From the moment we landed in Marrakech the tour was brilliantly organised, and our guides were absolutely lovely. Many of our students experienced sights, sounds, tastes (and smells) that they had never before encountered; from the ancient farming practices in the Gorge du Dades and spectacular rock formations in the Draa valley to the snake charmers in the Djemâa-el-Fna and trekking into the dunes of the mighty Sahara on camel. Our week was intense, exhausting, magical and unforgettable. There were even tears at the airport when we had to leave! Thank you Nomadic for an incredible experience – we will definitely return!"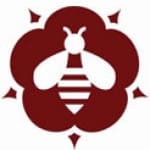 "Excellent school tour with Nomadic, 42 students and staff had a superb time exploring Morocco. Sahara in April was great, mild evenings, hot afternoons, even time for a Morocco versus UK football match. Next time, we'll bring a ball! Good food, excellent hosts – happy days! Thanks again, same time next year. Bedales School, Geography Department."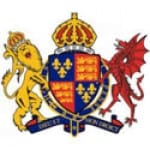 "Having spoken with the other teachers, for whom it was their first time on the trip, and they were all just very positive. Once again it was an exceptionally well run trip. We really appreciated the bottled water on the first night which was our recommendation from last year. The guides were brilliant and the students got on well with them. The food was excellent and the students were very positive about it. We've had great feedback from all the parents many of whom said that their son/daughter said it was the best trip they'd ever been on. As last year, the number of breaks and rest stops are really well thought through and the variety of activities are excellent."
The students often make their visit the basis for a school project. Here is an example from a pupil at King Henry VIII school.